KOH KER ARCHEOLOGICAL SITE
AND BEANG MELEA TEMPLE
  Discover Koh Ker, one of the ancient cities of the Khmer Empire, the remote temple complex located in the middle of the jungle. Known also by the original name Lingapura was briefly the capital of the whole Kingdom from 928 to 944 CE.
180 sanctuaries were found in the area. However, only a few dozen can be visited nowadays since many of them are no longer standing, and some are buried in the ground.
Left to the jungle for several centuries and mostly un-restored this amazing archaeological site has been rarely visited until recently.
Mid way from Siem Reap is Beng Melea, another remote temple, completely immersed in the forest, which gives the emotions experienced by the explorers who first ventured into these lands.
This itinerary can be customised based on your actual travel needs and can be extended and combined to other tours.
Length : 1D
From : SIEM REAP
To : SIEM REAP
Destinations : Siem Reap

01. KOH KER AND BENG MELEA TEMPLE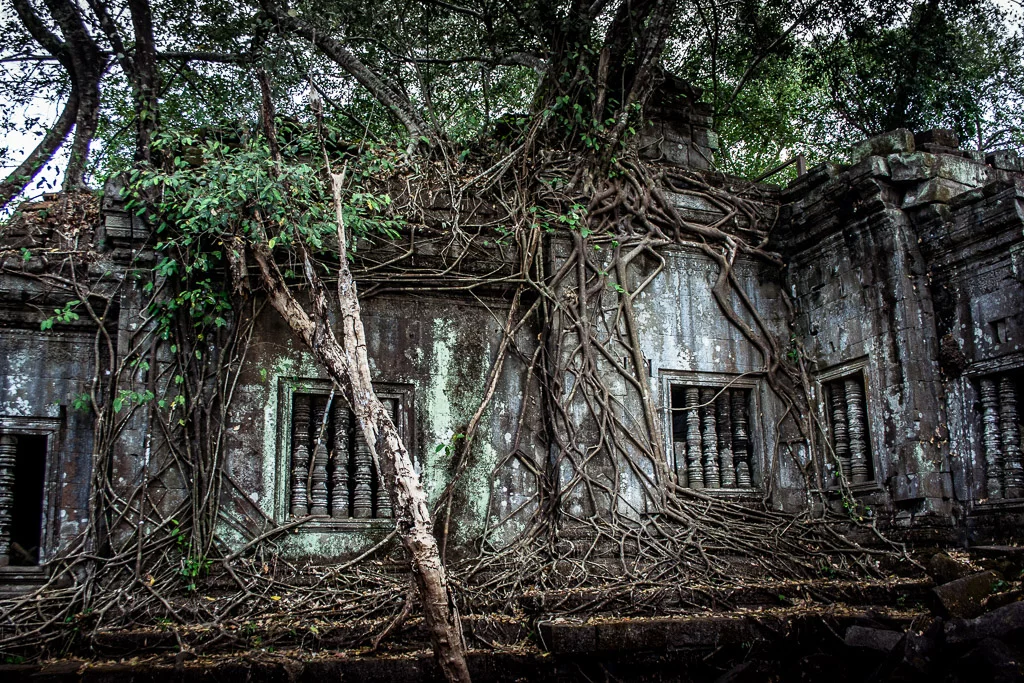 Beang Melea temple
Pick up at the airport (or at your hotel).
In the morning we drive north east for about 2h (120 Km) to Koh Ker archeological site. Out of all the buildings still standing, we visit the most significant temples such as Khmaw Neang, which sits atop a small ill, Pram Temple, and Prasat Krohom.
The most impressive and iconic sanctuary of the site is Prasat Thom the 7 levels pyramid-shaped sanctuary 35 meters high. You can admire a sensational view of the jungle from the top.
In the afternoon we continue to Beang Melea temple, one of the last Hindu shrines built before the introduction of the Buddhist religion.
This visit is one of the most fascinating as no major conservation or restoration work has been done. Furthermore, this site is surrounded by the jungle.
Drop off at your hotel in Siem Reap (or airport transfer).
Included : Tour guide, tickets and private transportation
Itinerary quotation request
Request of information for the itinerary
Angkor, Battambang and Phnom Penh
Please fill up the form on the right also indicating the number of participants, travel period / dates, hotel category preference and guide language.
We will be in touch with you shortly. Thank you.